Welcome to CV Laser Pty Ltd
CV Laser Pty Ltd T/as CustomVisTM is an innovative company in the laser vision correction industry, with a focus on "custom surgery."
The company's flagship product, the PULZARTM Z1 is a solid state refractive laser that is designed specifically for custom surgery, permitting an accurate approach to correcting both standard and non-standard vision disorders.
The PULZARTM Z1 system uses a patented solid-state technology, permitting surgeons to treat more patients, with greater accuracy, and also to treat patients that other technologies may be unable to treat.
CV Laser Pty Ltd, PULZARTM Z1 system is a TGA Approved Product. CE Mark Notified Body Number 0805.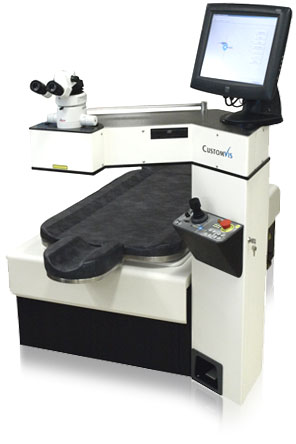 The PULZARTM Z1
A Solid State Laser Engine
213nm Wavelength
0.6mm Flying Beam Spot
An Intra Operative Gazetrak
ZCAD Surgical Planning Application
Fast Closed Loop Eye Tracking System
Registration Matched 1:1 with Corneal Position